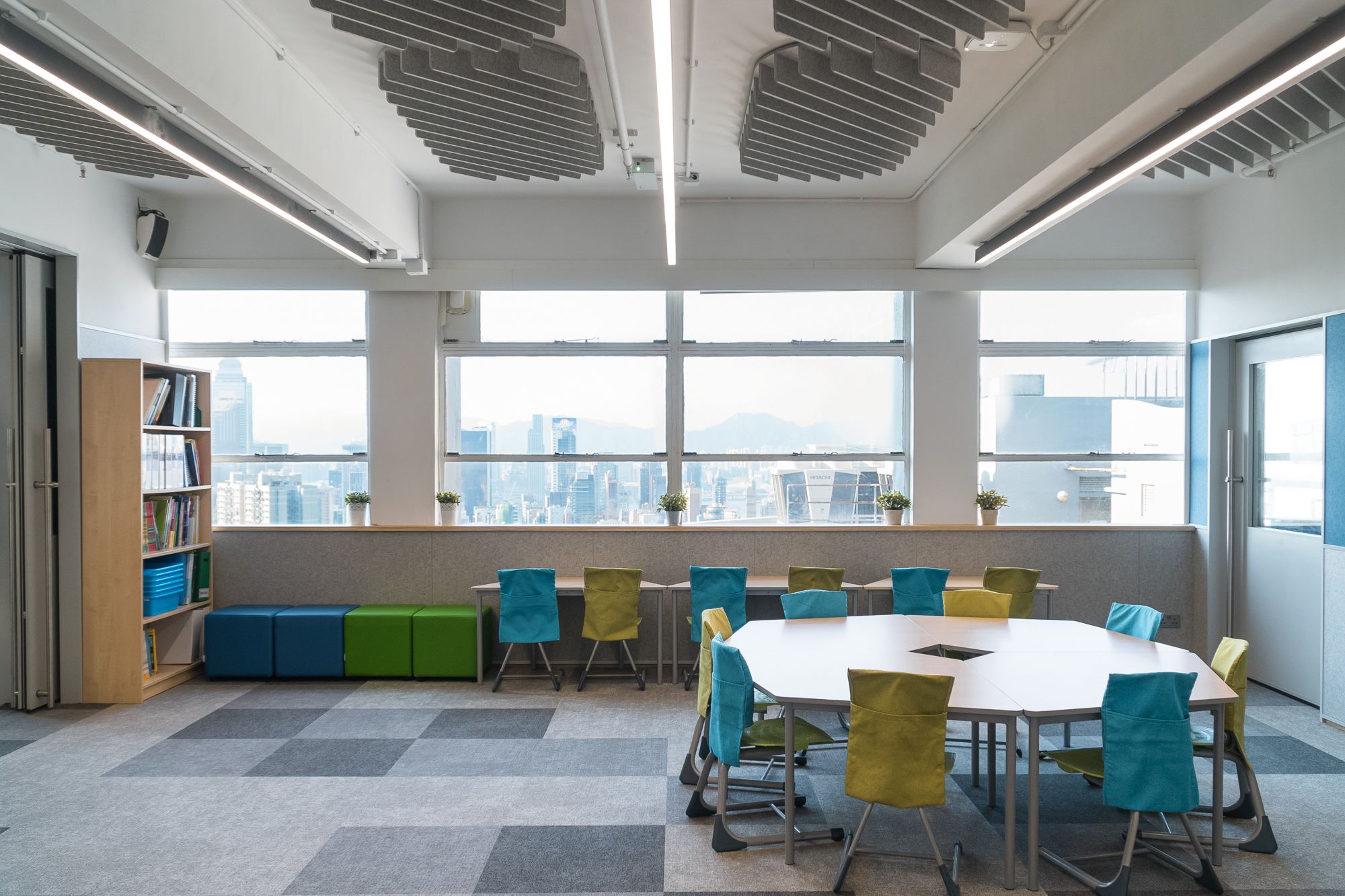 Bradbury School
Classrooms
ESF - Bradbury School Classrooms
Renovation for the entire 3rd floor of Bradbury school was completed in 2022 summer, revamping 8 classrooms, 4 shared rooms, 6 toilets and corridor space.
Mega Fluid Space
An interconnected learning space approach was carried forward at Bradbury School to maximize the connectivity between classes and increase interactions among students. Traditional classroom walls were replaced by large-span sliding doors such that a fluid space was made possible between classrooms and the main corridor, as well as among the eight classrooms.
Quiet Rooms
Balancing the need for big group interactions and private one-to-few mentoring, teachers may utilize the small quiet rooms that are strategically sandwiched between adjacent classrooms. These four rooms, accessible and shared by the eight classrooms, are equipped with double-glazed vision panels and stand-alone E&M provision. They are acoustically constructed to allow focused teaching to be conducted simultaneously while avoiding disturbance to each other.
Acoustic and Lighting Design
The entire space is filled with customized acoustic ceiling modules and ceiling baffles, PET acoustic wall panels, acoustic sliding doors and sound-absorbing carpet. Reverberation time is reduced to a comfortable level and soundproof spaces can be deployed when required. Natural light is brought into the space with maximum window exposure.
Artificial lighting is controlled with motion sensors and also a DALI system for scene setting. The cerulean blue and light grey wall panels complement the checkered carpet, creating a calm and soft atmosphere, while the wooden texture along the windows and cabinets brings a hint of warmness to the space.