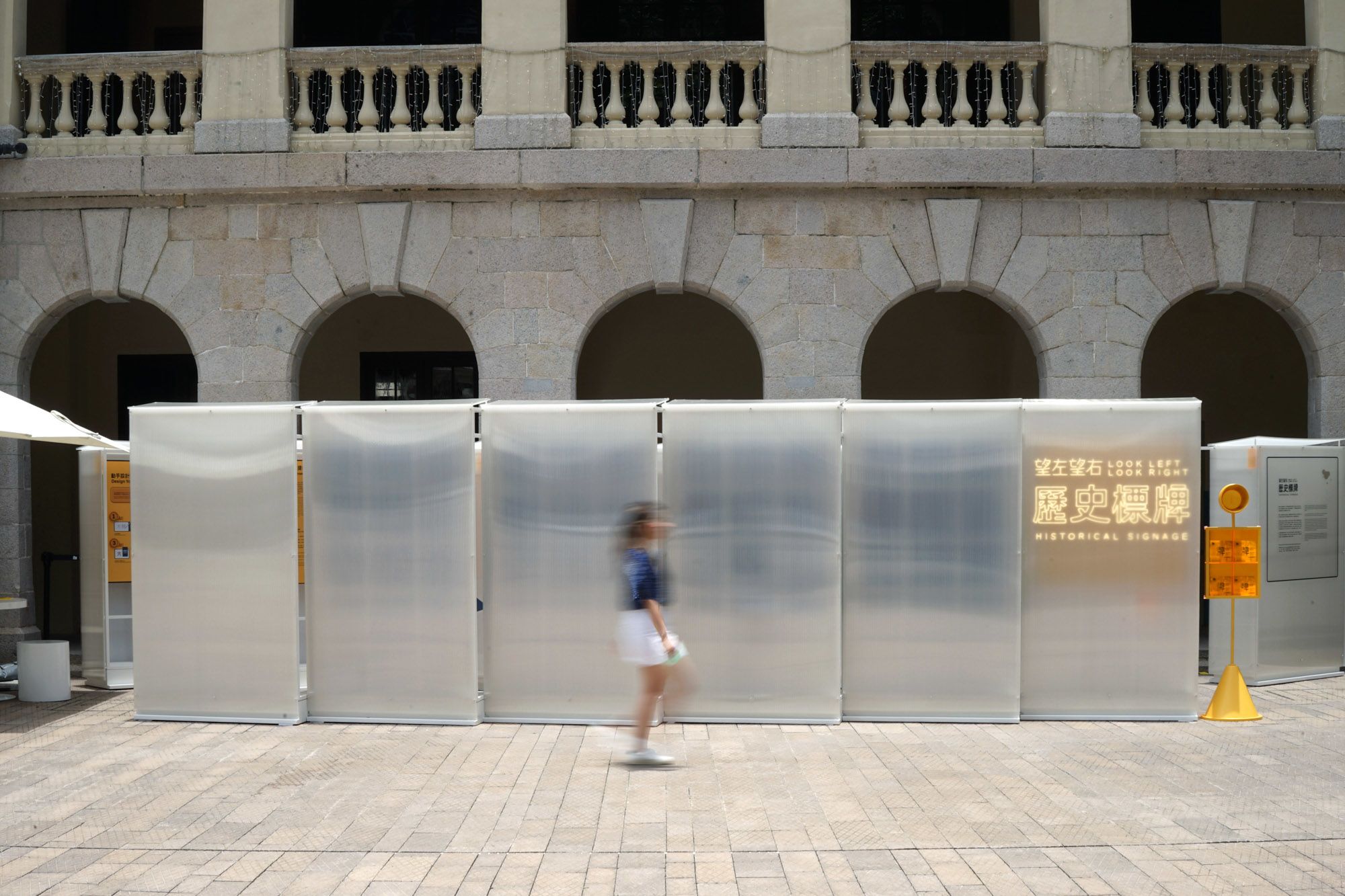 Tai Kwun
Look Left Look Right
Look Left Look Right: Historical Signage was an exhibition that traced the history of the Central Police Station through a presentation of various historical signages found at site, and an interactive self-guided walk with checkpoints scattered over the compound.
Signages are seen everywhere. They are hidden in plain sight, and we often pass by without getting to know their stories. The main exhibition area was designed to resemble the "hidden" signages in an abstract way by creating a blurry optical illusion to attract visitors. They were invited to stop by and unfold the 170 years of hidden signage stories layers by layers in Tai Kwun.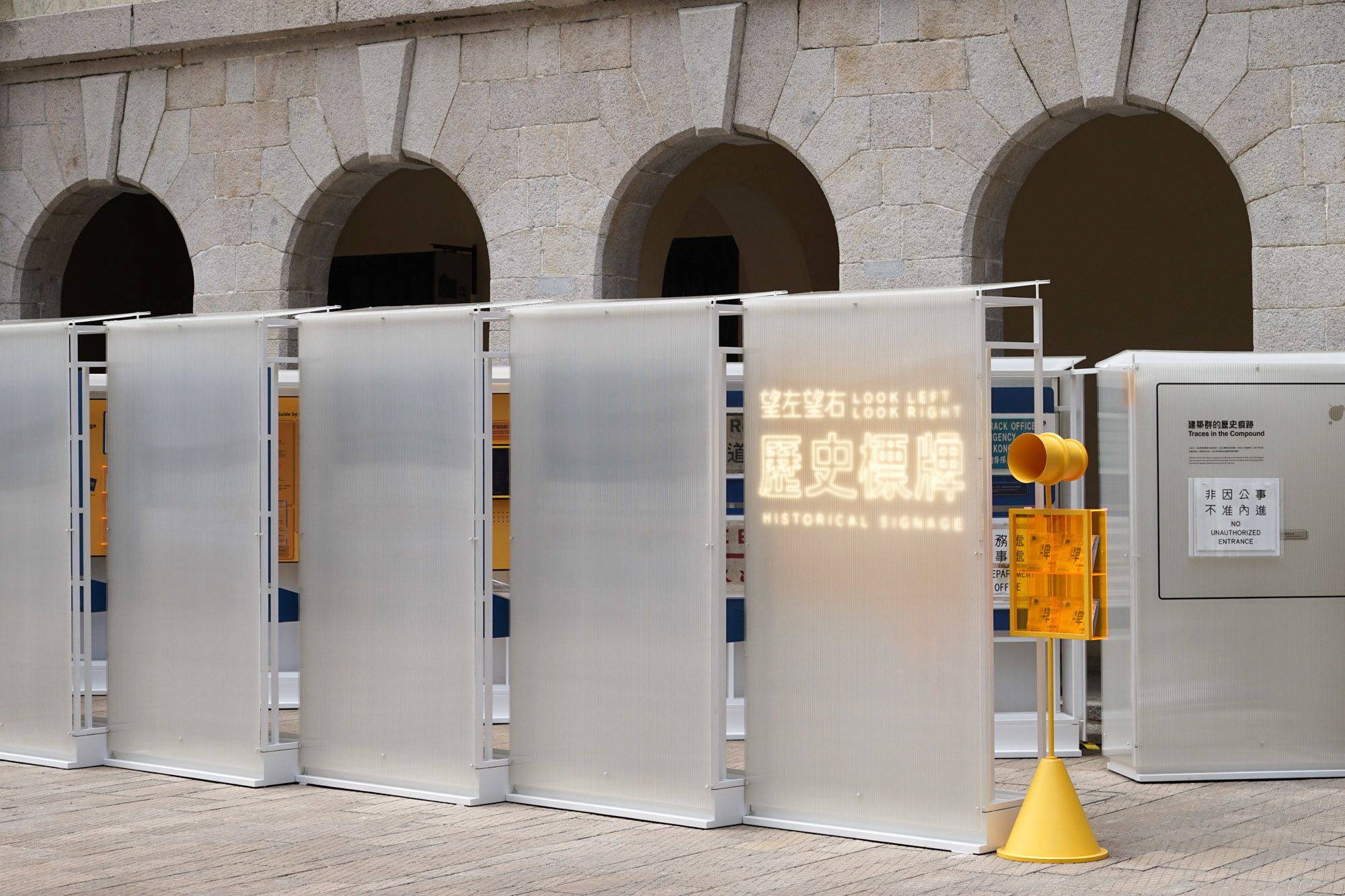 Presented with two rows of translucent modular blocks standing abreast, the exhibition area created a virtual passage that span across the Parade Ground. Each module was constructed of a metal grid frame, covered with a bright colour panel and two layers of panels made of translucent polypropylene and milky polycarbonate respectively.
The distance between the materials was carefully studied to achieve a blurry refraction of colours, thus creating a glowing light block with hints of softly diffused bright colours. Characteristic signage colours of yellow, blue and red were used to differentiate different sections of the exhibition.
The hidden passage mimicked a time travel tunnel, guiding visitors to walk through the history, hearing stories and understanding the roles of signages in Hong Kong. New perspectives were offered through the display of artefacts and interviews along the journey.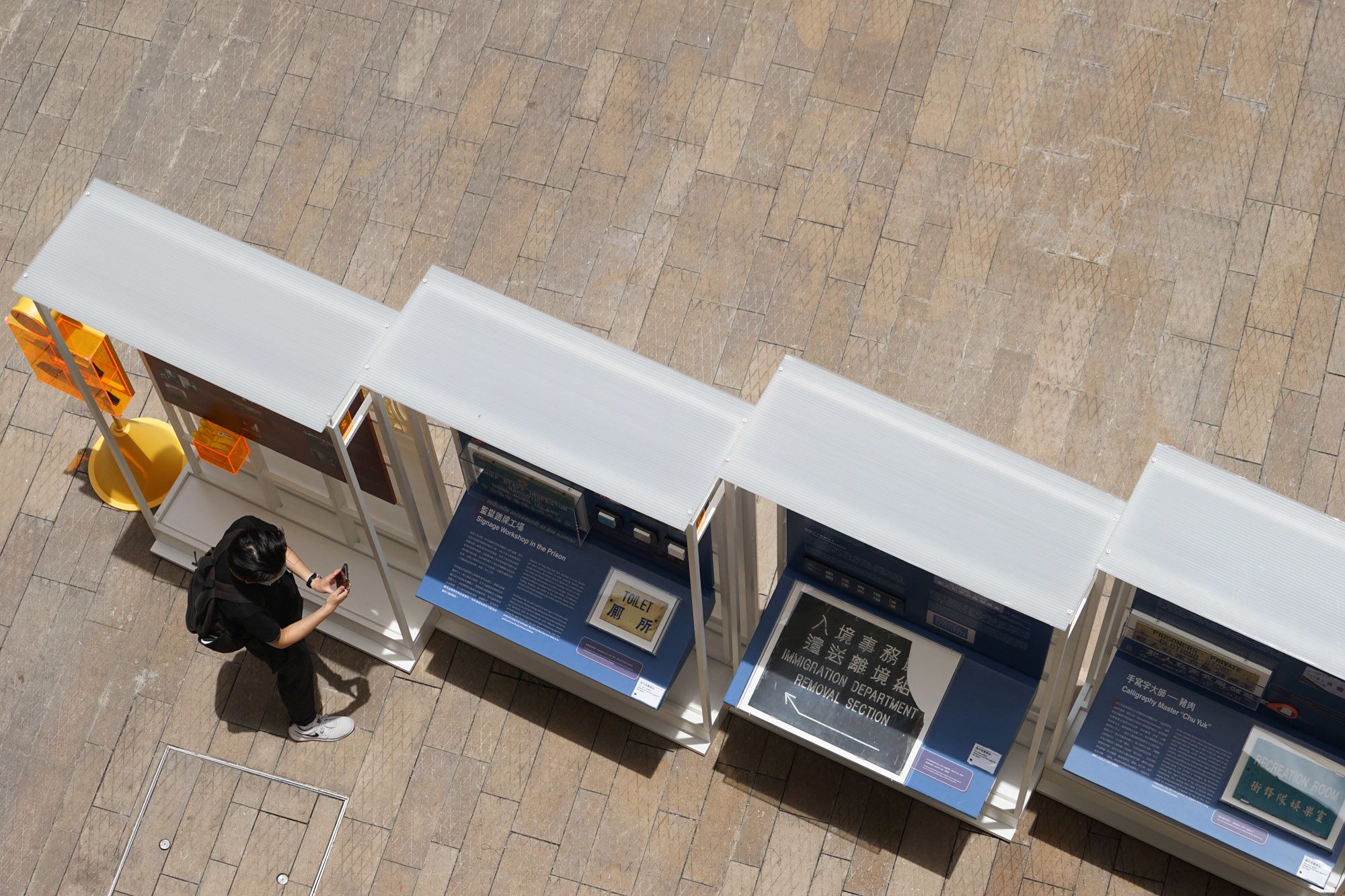 The DIY workshop section was extremely popular where visitors could create their own handmade signage postcards. Template rulers with cut-out strokes of the font Prison Gothic, a Chinese typeface that was widely used in old road signs in Hong Kong, were given out to visitors for tracing along and drawing as souvenirs.
Walking out from the main exhibition area, the exploration of Tai Kwun history continued. Visitors were invited to locate and identify selected historical signages found in the compound. The self-guided walk was assisted by an exhibition map and 8 bright yellow monoscope stands. Each stand would present the respective historical signage's chronicle story on its fluorescent neon acrylic panel. Visitors would wander around and visit them one by one. Together the stands shimmer under the sun at every corner of Tai Kwun.